Citrus  Juice Extractor 
Description and Application of Industrial Citrus Extractor
This industrial citrus juice extractor is developed by our research department by absorbing JBT's technology. It is suitable for extracting juice from orange, lemon, lime or kinnow and other citrus fruits. This machine can separate the peels, juice, oil and seeds completely. It has a high juice yield rate and saves much labor and cost for citrus juice processing plants.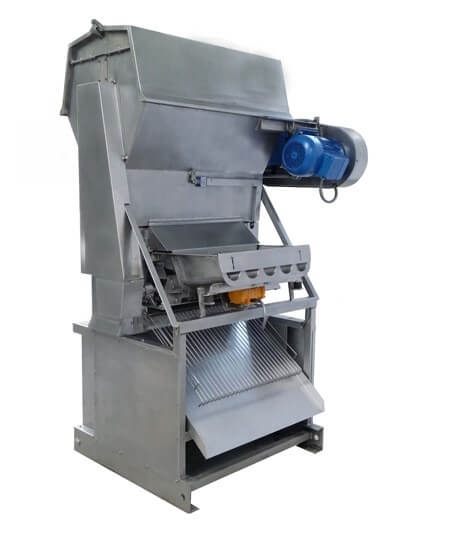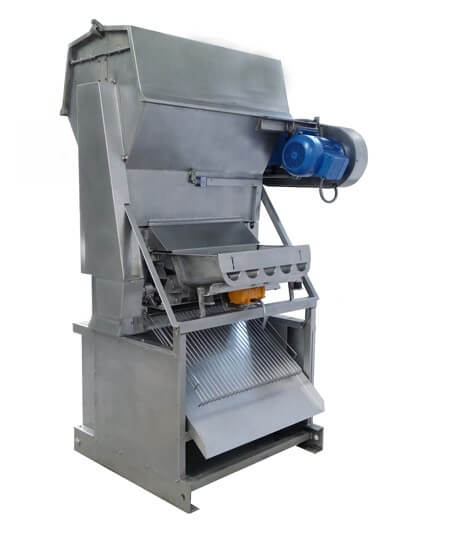 Working Principle of Industrial Citrus Juice Extractor
1.The fruit is washed, sorted and sized and then fed into the five feeders channels of the extractor.
2. Citrus fruit extractor machines have been built in three different versions to cater for the different fruit sizes (for fruit diameters of up to 60 mm, from 60 to 80 mm and from 80 to 100 mm).
3.The industrial citrus extractor for small and medium-sized fruit work at a speed of 96 strokes/60 seconds and can therefore squeeze 480 pieces a minute. The large fruit extractors work at 75 strokes/60 seconds and therefore squeeze 375 pieces a minute. Work capacity is therefore 2-3 tons an hour.
4.The orange is fed into the lower cup by the cam-actuated feed fingers. The upper cup moves downward and forces the entire inner portion of each orange into a strainer/pre-finisher tube. The core and seed residue from the inner portion of each orange is forced down the strainer tube with each downward stroke of the cup and discharged into the waste screw conveyor together with peels.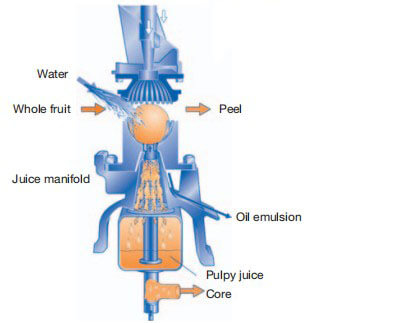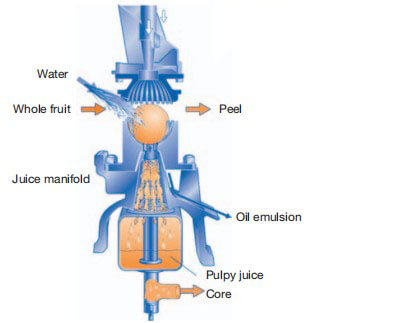 Technical Description of Citrus Extractor
Capacity: 2.5~3T/H(Fruit size overΦ75mm), Squeezing action: 75~100times/min
Capacity Degree:
Fruit size: <Φ60m, Squeezing action: about 100times/min
Fruit size: 60~80mm, Squeezing action: about 100times/min
Fruit size: 80~100mm, Squeezing action: about 75times/min
The extractor will divide the raw material into four parts after the extracting process:
①Fruit peels ② Fruit oil ③Fruit stones ④ Fruit juice
Main features: to divide above four parts, juice and oil will not contact with each other during the extracting process.
Equipped with CIP cleaning pipe inside, CIP pipeline joint Fruit contact part with SUS304 & food degree sealing gasket
Dimension: 1158*1078*2521mm (L*W*H)
Power: main motor: 7.5~11Kw, vibration motor: 0.55Kw, both are ABB motors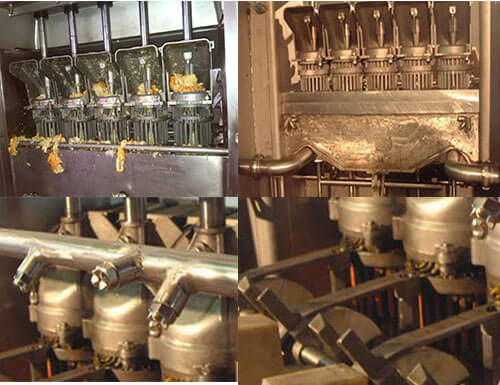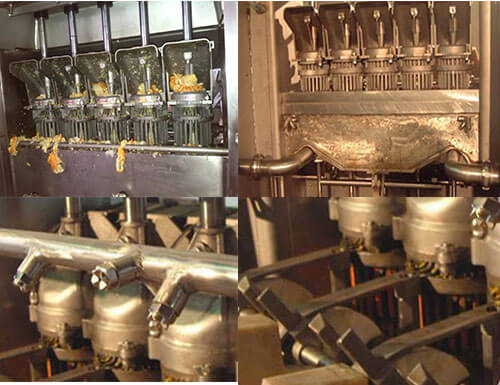 Video Performance