Apple&Pear Processing Line 
Description Of Pear and Apple Juice Processing Line:
Apple is the most common fruit in the world, the fruit is growing in temperature zones such as Central Asia, Eastern Europe, Russia, China and the United States. Apples are rich in vitamin C, sugar, cellulose, tannic acid, pectin, etc. They can not only be eaten fresh but also can be produced into all kinds of products like apple juice NFC and concentrate, apple puree, apple cider, and apple chips according to different technological processes.
The Apple or Pear processing line capacity is from 1T/H to 30 T/H fresh fruit input available. The end product filling container is also diverse like small bottles, tetra pak cartons, metal cans, pouches or 220kg aseptic bags.
The whole apple processing plant is automatic and controlled by PLC, The equipment configuration and combination is flexible to meet the different requirements of clients. The material of apple processing equipment is made of SUS304 material, which can ensure the hygiene requirements of food production.
The apple juice production process typically involves several stages, including fresh apple washing, sorting, milling, apple juice pressing, enzymatic treatment, clarification, pasteurization/sterilization, filling, and packaging.
The apple or pear processing plant includes fruit washing machine, fresh apple or pear sorting machine, apple or pear crushing and juice extracting machine, apple juice enzyme treatment and filtration system, apple or pear juice concentration machine and sterilizer, juice filling machine, etc.
We offer the turnkey project apple or pear processing plant machinery and all the apple or pear processing equipment and technological flowchart can be customized and flexible to meet customers' different requirements.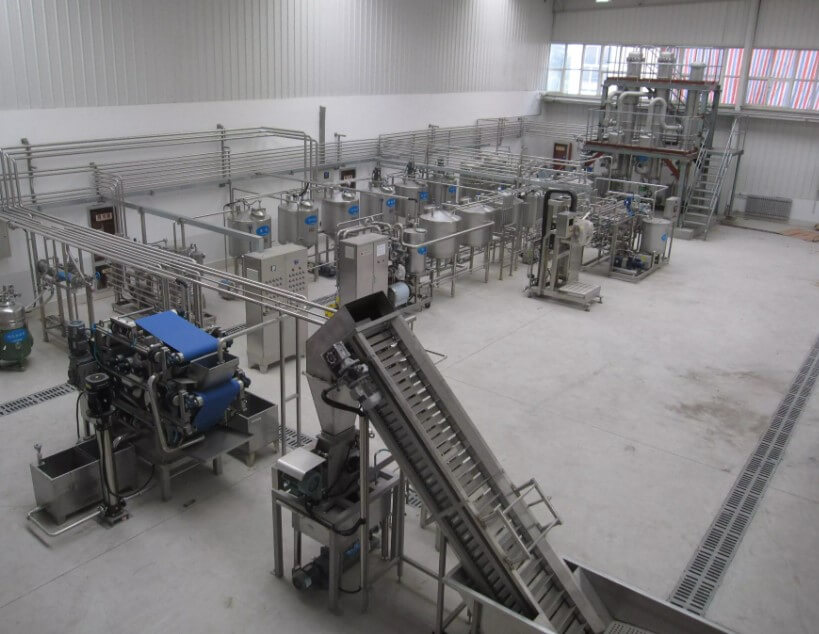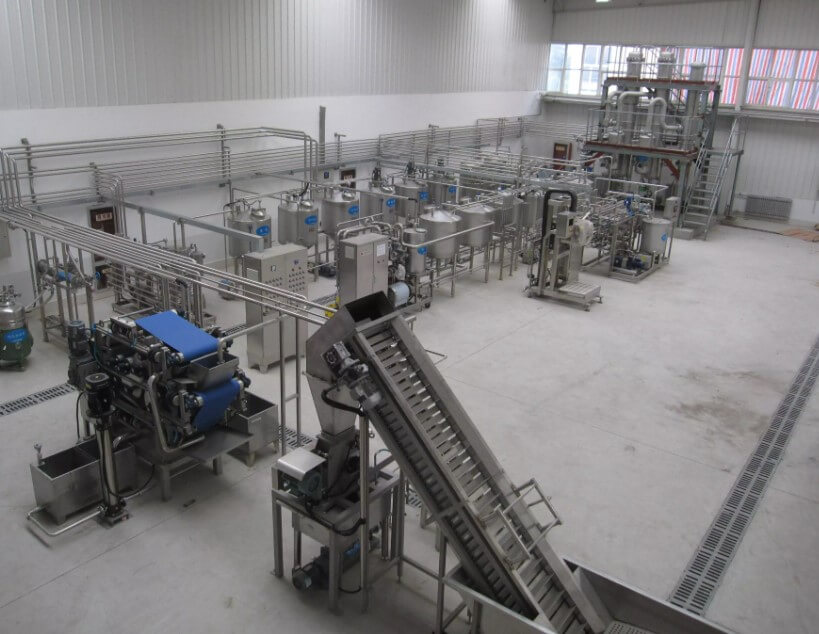 The end products of Apple Processing Line:
—Concentrated apple/pear juice: 70brix, PH value is 3.2-4.4, filled into 220kg aseptic bag in drums and 5kg bag in box.
—Non-concentrated(NFC) apple/pear juice: MIN 9.5brix, PH 3.2-4.4 vary with crop year, filled into 220kg bag in drums or 5kg bag in box or small PET/glass bottles.
—Blended apple/pear juice// Apple/pear juice repacking line: filled into a small package like PET/glass bottles, cartons or other packages.
—Apple vinegar/cider: Fresh apple juice or concentrated apple juice after blended, then through acetic acid fermentation and alcoholic acid fermentation to obtain the apple cider, then after filtration, sterilization, filling into bottles or cans.