Colloid Mill 
Colloid mill is mainly used for ultrafine crushing of wet materials in food, pharmaceutical, chemical and other industries. It can crush, emulsify, homogenize and mix various semi-fluid and milky substances.
It is widely used in vegetable, plant, aloe vera, coconut, pineapple pulp, chili sauce, garlic paste, sesame, cashew nut, walnut, fruit tea, ice cream, fruit jam, fruit juice, soybean sauce, bean paste, peanut milk, protein milk, soy milk, dairy products, malted milk, flavors, condiments, beer, vegetable protein, animal protein and various food and beverages.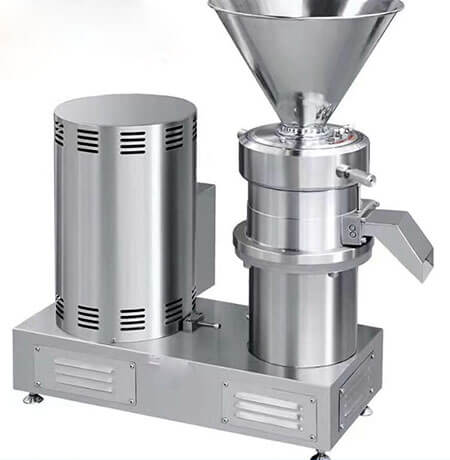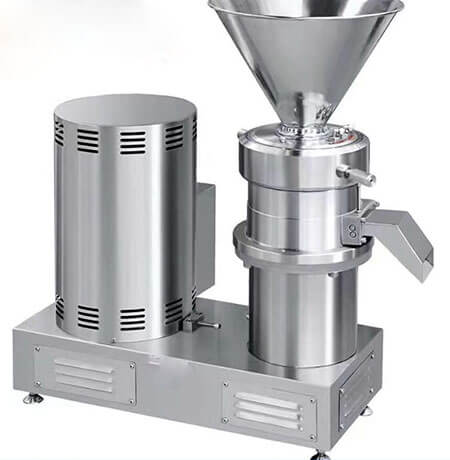 Colloid mill is a fine processing machine for wet materials. The principle is that the relative movement of the rotor grinding teeth and the stator grinding teeth under high-speed rotation makes the processed material subject to the combined force of gravity and centrifugal force, and is subjected to strong force when passing through its adjustable annular gap. Shear force, friction force and high-frequency vibration to achieve the purpose of dispersion, crushing, emulsification, homogenization and mixing.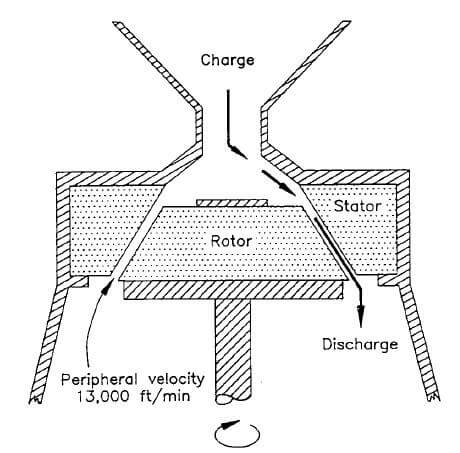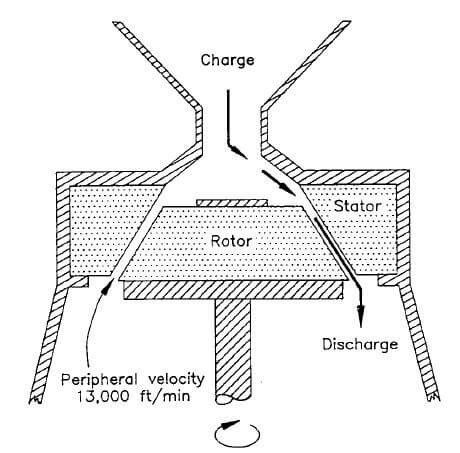 Feature 
–In the working process when dealing with heat-sensitive materials, since the rotor will generate high temperatures during high-speed rotation, cooling water can be fed to cool the machine.
–The machine is composed of body machine, motor, adjusting plate, material inlet and outlet. The body machine is made of SUS304 material, durable and wear-resistant; The adjusting plate can adjust the gear position according to the required material fineness; The material inlet is connected to the hopper and the circulating pipe, so that the material can be grounded circulated; A discharge valve is installed at the discharge port, when the material is refined, the discharge valve can be opened to discharge the material.
—It is suitable for fine grinding of fluid and semi-fluid materials, and the dynamic and static grinding discs are strengthened, which has good performance.
—The cleaning of the equipment does not require disassembly and assembly, and the cleaning is convenient. Only need to pass in clean water, the high shear of the equipment will thoroughly clean the interior.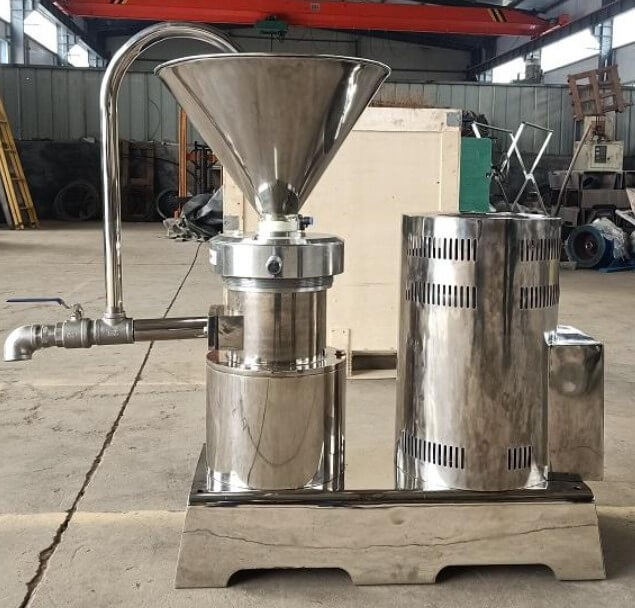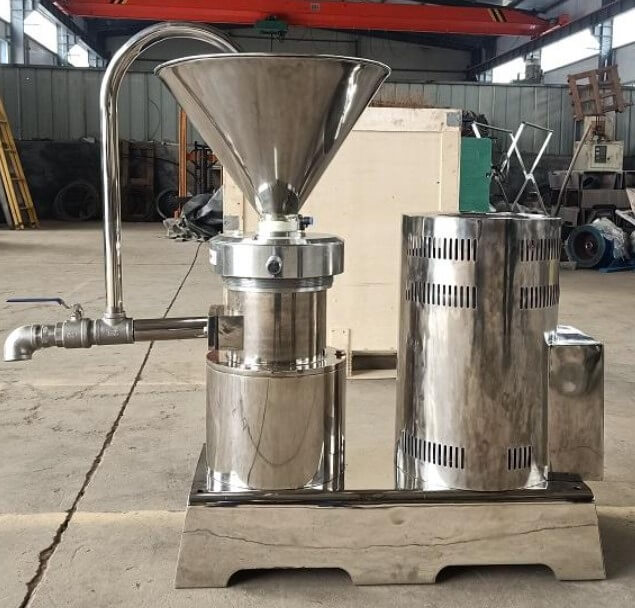 | Model | Material Fineness(μm) | Motor Power(KW) | Capacity(T/H) | Rotar Speed(RPM) | Size(mm) |
| --- | --- | --- | --- | --- | --- |
| CM-85 | 2-50 | 5.5 | 2 | 3000±100 | 100*43*99 |
| CM-130 | 2-50 | 7.5 | 4 | 3000±100 | 115*48*116 |
| CM-180 | 2-50 | 18.5 | 8 | 3000±100 | 155*55*152 |
| CM-240 | 2-50 | 37 | 10 | 3000±100 | 168*61*170 |
Video Performace