High Shear Emulsification Tank
Definition of High Shear Emulsification Tank
The emulsification tank uses the centrifugal force generated by the high-speed and strong rotating rotor to throw the material from the radial direction into the narrow and precise gap between the rotors, and at the same time, it is subjected to centrifugal extrusion and impact to disperse, the material is dispersed, mixed and emulsified. The machine has the advantages of compact structure, small size, lightweight, easy operation, low noise and stable operation. Its biggest feature is that it does not grind the material in the production process and integrates high-speed shearing, dispersion, homogenization, mixing, and crushing in one.
The emulsification tank can make the material staging and emulsification at high speed so that a variety of materials can be mixed to obtain a uniform and even liquid. At the same time, the emulsification tank also has heating, cooling, heat preservation and stirring functions. The process can provide all the conditions for the emulsification process.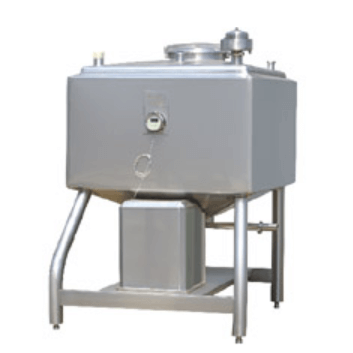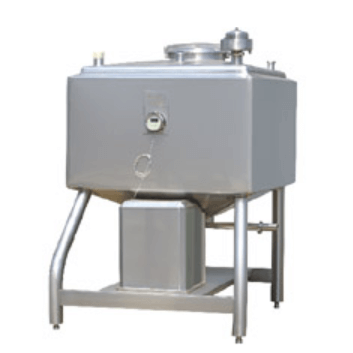 Scope Of Application Of High Shear Emulsification Tank 
1. Food and beverage: it is an ideal equipment to dissolve ingredients such as starches, proteins, pectin and caseinates, sugar, salt, gums without any lumps in the food and beverage industry such as mayonnaise, dairy products, ice cream, chocolate, soy milk, fruit juice, fruit jam or paste, sugar and syrup, it is also used for mixing, dispersion, emulsifying and homogenizing materials.
2. Chemical industry: lubricating oil, grease, heavy oil emulsification, diesel emulsification, disinfectant, pesticide, photosensitive latex, rubber slurry, resin slurry, thickener, flavor, silicon material, carbon black, magnesium oxide, titanium dioxide, Anti-sticking agent, release agent, defoaming agent, sealant, etc.
3. Cosmetics industry: detergents, conditioners, shampoos, body lotions, perfumes.
4. Pharmaceutical industry: injections, medicinal emulsions, medicated creams, health products, pharmaceutical preparations.
5. Paper industry: pulp, adhesive, injection, resin emulsification.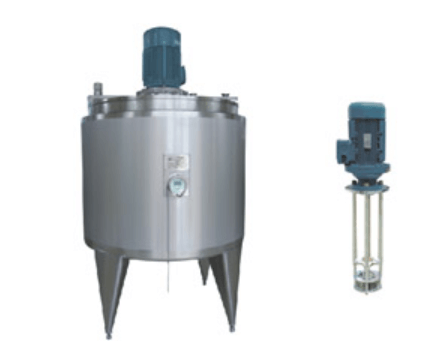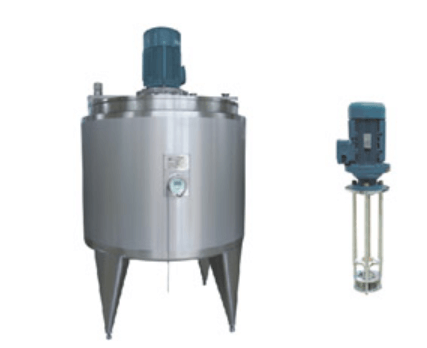 High Shear Emulsification Tank Main Configuration  
1) Nominal volume: 500L-3000L and other general specifications and non-standard design and production.
2) Structural form: vertical, with tapered, elliptical, dish-shaped head, also suitable for process operations such as closed heating, deployment, reaction, enzymolysis and so on.
3) Jacket form: hollow (thermal oil or water), semi-circular coil, honeycomb jacket (made on demand), high heating or cooling efficiency.
4) Thermal insulation material: filled with pearl cotton, rock wool, polyurethane foam, with good thermal insulation effect.
5) Outer decorative cylinder: mirror-polished or 2B matte or 2B matte finish, beautiful appearance and neat appearance.
6) Stirring device: (eccentric) stirring in the top of the tank, bottom stirring; agitator form: frame type, anchor type, push type, paddle type, scraper paddle type, etc.
7) Stirring speed: equipped with stepless speed controller and inverter speed controller. The power of the stirring motor, the stirring speed and the form of the stirring slurry depend on the material properties.
8) Liquid level gauge: glass tube level gauge, static pressure sensing level gauge, etc. (optional).
9) Feet form: adjustable triangular pyramid or round tube.
10) Equipment accessories configuration: quick-opening sanitary manhole, sight glass, thermometer (liquid crystal display or dial pointer), respirator, CIP cleaner, material liquid inlet and outlet, circulation port, cold and hot medium inlet and outlet interfaces The nozzle can be selected (can be increased or decreased) according to the process.
11) Equipment material: SUS304 or SUS316L for the inner tank; SUS304 or Q235-B for jacket; SUS304 for outer facing tank.
12)Specifications: Can be designed as single layer, double layer or triple layer.
13)Heating method: electric heating or steam heating.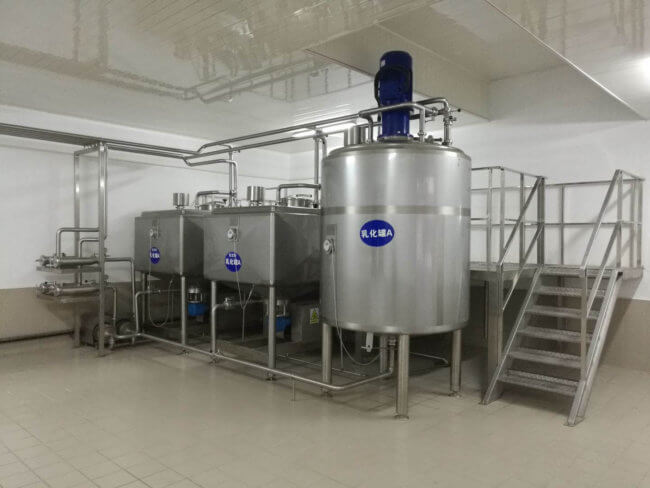 Technical Parameter of Top High Shear Emulsification Tank
| Model | Volume(L) | Size(mm) | Power(KW) | Rotor speed(RPM) |
| --- | --- | --- | --- | --- |
| RHT-500 | 500 | φ800*H2140 | 7.5 | 2900/1450 |
| RHT-1000 | 1000 | φ1050*H2380 | 11 | 2900/1450 |
| RHT-1500 | 1500 | φ1180*H2450 | 15 | 2900/1450 |
| RHT-2000 | 2000 | φ1340*H2760 | 18.5 | 2900/1450 |
| RHT-3000 | 3000 | φ1540*H2870 | 22 | 2900/1450 |
Technical Parameter of Bottom High Shear Emulsification Tank
Model
Volume(L)
Power(KW)
Rotor speed(RPM)
Size(mm)
RHF-400
400
7.5
1440
950×900×1500
RHF-500
500
7.5
1440
1100×1000×1500
RHF-600
600
11
1440
1200×1100×1600
RHF-700
700
11
1440
1300×1200×1600
RHF-800
800
11
1440
1400×1300×1700
RHF-1000
1000
15
1440
1500×1400×1800