Bottled Water Production Line 
Description
The bottled water production line includes water treatment system, blowing bottle system, bottled water filling system, bottle labeling and packing system.
The whole production line is suitable for glass bottles or PET bottle filling according to clients' demand.
We use the RO membrane to produce pure water and use the ultra-filtration membrane to generate natural mineral water.
The production line is flexible and fully customized, we can make it fully automatic with central control system or semi-automatic according to client's budget and labor cost.
Suitable bottle size isφ50-100mm and H90-310mm, and if the bottle is beyond this size, we also have a customized filling machine.
The bottled water production machinery adopts food-grade SUS304 material, which can ensure the hygiene condition with the food field.
Water filtration membrane use imported GE, DOW, HYDECANME brand, it can fully guarantee the high-quality water after filtration.
Bottle water filling precision is controlled by a mechanical cam or flowmeter, the variation is ≤±2mm
The whole production line is controlled by the electronic control system, which can guarantee all equipment is running with synchronous and the efficiency is more than 95%.
Bottle label machine can be chosen from sleeve label machine, stick label machine or OPP label machine according to client bottle type and budget.
Bottle packing can be PE film packing or carton box packing, which is fully flexible.
PE screw caps, sport caps, aluminum caps are available for the bottled water.
End Package
–Natural mineral water or pure water filled into PET bottles with screw caps or sport caps and packed into PE film shrink package or corrugated box. (4*6 or 3*4 package)
— Natural mineral water or pure water filled into Glass bottle with aluminum caps and packed into corrugated carton box. (4*6 or 3*4 package)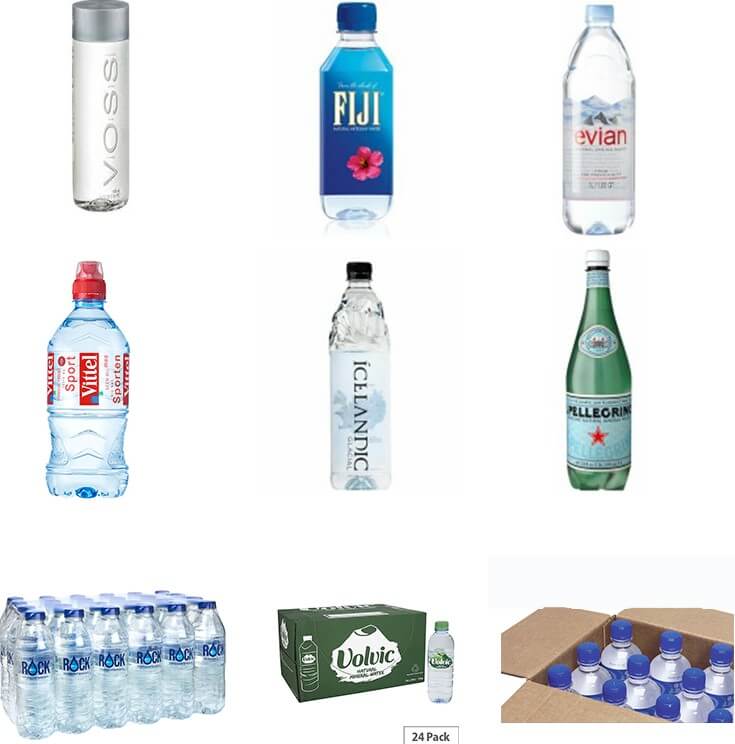 Technological Flowchart and Working Process
The raw water(spring water, mountain water, deep well water as raw water source) is pumped into the raw water tank through a water pump, and the large particles and impurities in the water are filtered out through preliminary filtration (silica sand, activated carbon filter and resin softener), and then use the RO reverse osmosis device or UF ultrafiltration device to remove microorganisms in the water. At last UV/Ozone sterilizer will sterilize the drinking water and store it in a pure water tank.
The preform is blown into a bottle by the bottle blowing machine, and sent to the bottle washing, filling and capping unit through the air conveyor. The water in the raw water tank is sent to the filling machine liquid tank through the pump, and the filling machine starts the bottle washing, filling and capping. Then full bottled water will be transported to the belt conveyor and use the bottle dryer to blow water drops on the surface of the bottle, after that, the bottle can be labeled and date coded. At last, the bottled water will be packed into PE film shrink package or carton box and stocked in the warehouse.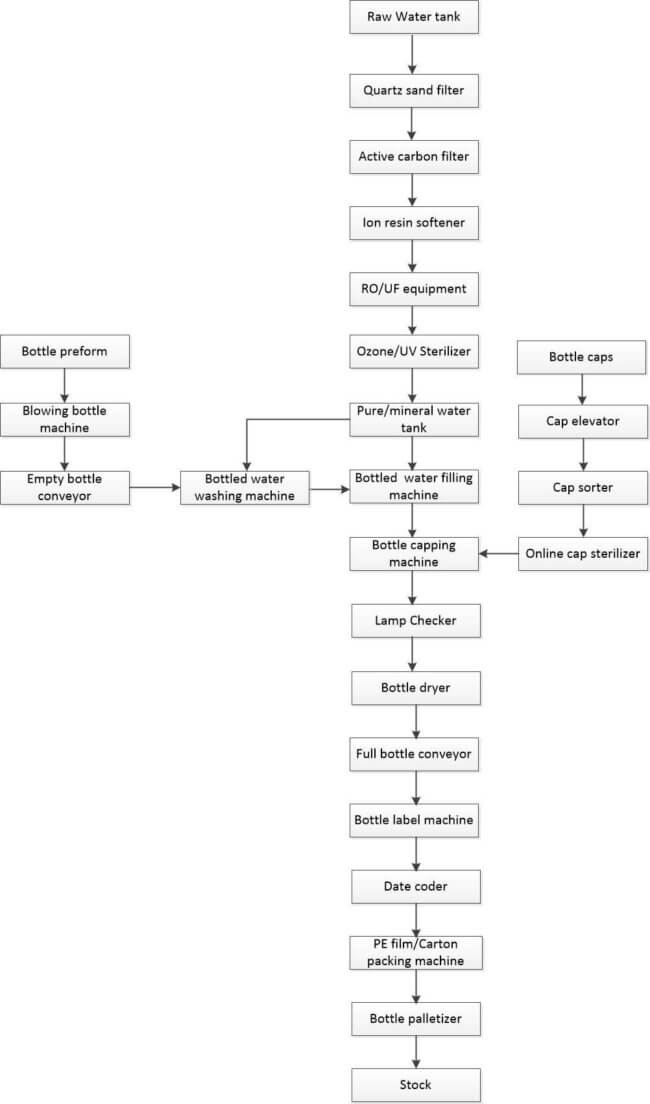 Key Machine of Bottled Water Production Line
Water treatment system
The water treatment system includes two SUS304 water tanks, sand filter, active carbon filter and ion softener, security filter, reverse osmosis equipment(for pure water) or ultra-filtration device(for mineral water), Anti-scaling device, ozone/UV sterilizer, pipes, valves and connections, electronic control cabinet. The whole system is SUS304 material. The whole system is made of SUS304 material, and the filter membrane is chosen from International famous brand to ensure the water quality.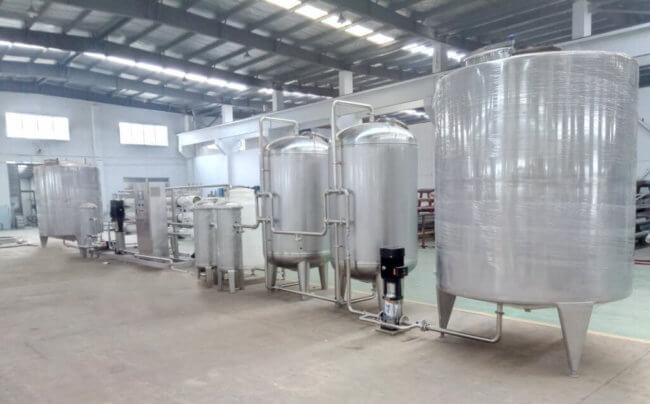 Blowing bottle system
The blowing bottle system is suitable for blow PET bottle preforms into bottles, which includes a blowing bottle machine, HP and LP air compressor system, bottle mold, bottle preform elevator. Full automatic and semi-automatic are available. Blower cavity is from 2 cavities to 14 cavities and capacity is 2000BPH-20000BPH to choose. One cavity can reach 1500BPH.
Bottled water filling system
Bottled water filling system includes bottle rising parts, bottle filling machine and bottle capping machine. The whole machine is made of SUS304 material. Bottle washing, water filling and capping are full-automatic controlled by PLC. No bottle, no filling. The capacity of bottled water filling machine is 3000BPH -32000BPH based on 500ml bottles.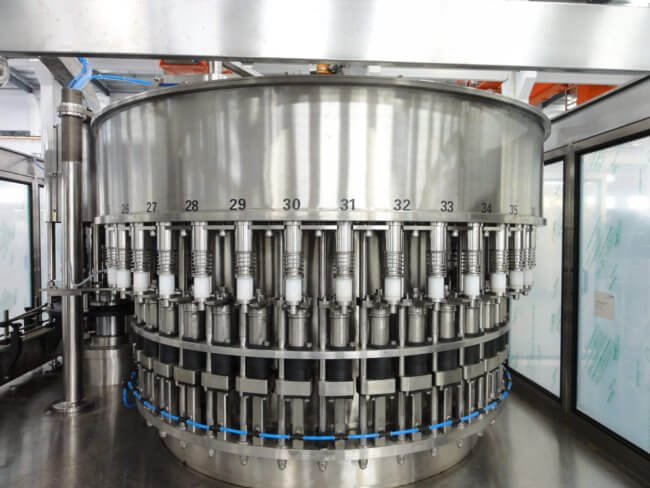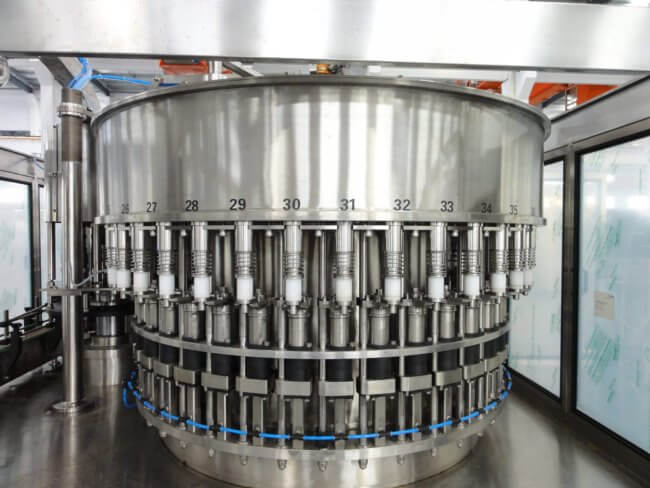 Bottle labeling system
There are four types of label machines for bottled water: sleeve label machine, non-dry stick label machine, wet glue paper label machine and OPP hot glue label machine. According to clients' different requirements and budgets, we can equip the most suitable label machine. The label machine is suitable for round bottles, square bottles and shaped bottles. 1-3 labels can be paste into one bottle.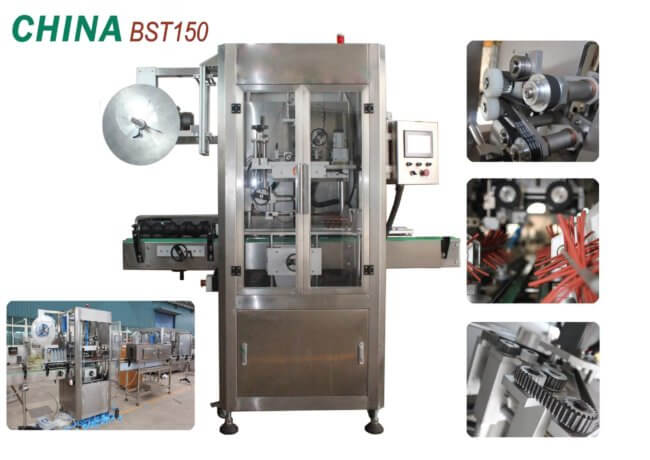 Bottle packing system
Bottled water can be packed into cartons or film shrink package. One pack can be 2*3,3*4,4*6 package form. The packing speed is 5 packs/min-35 packs/min available.