Fruit&Vegetable Slicer
Fruit Vegetable Slicer Description and Application
The appearance design of the machine is smooth and nice and has a reasonable layout. The structure is firm and reliable. All materials are made of stainless steel in accordance with hygienic standards. Electric power design is reasonable and has waterproof ability. All cutting tools are made of high-quality tool steel. The knife-edge is sharp and durable. The machine is the ideal vegetable processing equipment.
The fruit and vegetable slicer is suitable for cutting ginger, carrot, potato, pineapple, taro, banana, sweet potato, mango, pineapple, apple and other bulbous fruits and vegetables into cubes, dice, and slices. It is essential equipment for dried fruits and vegetables processing plants.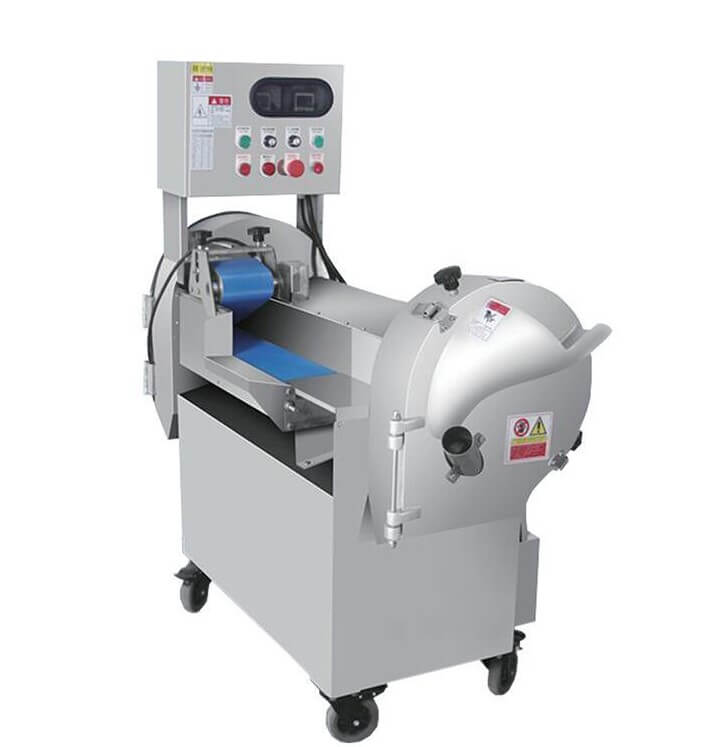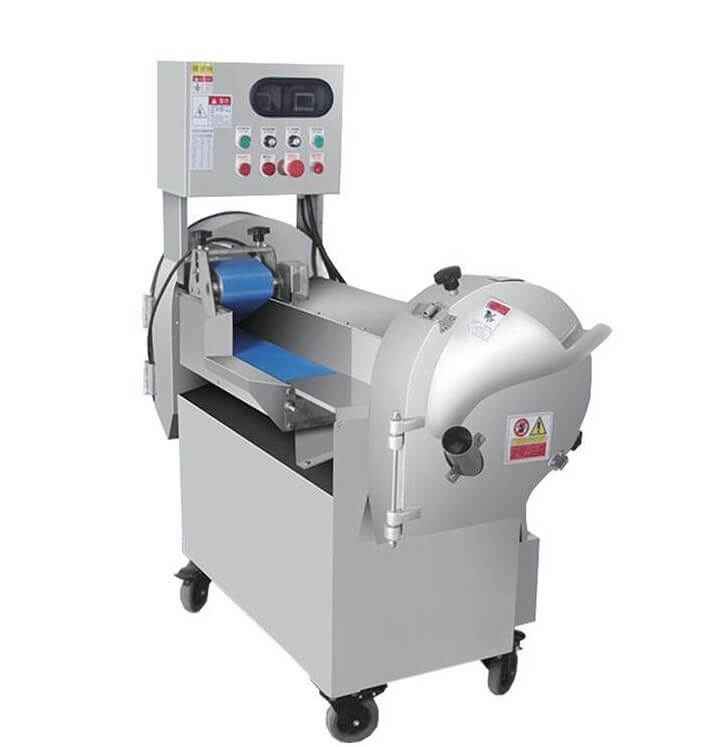 Fruit Vegetable Slicer Feature
The PLC touch screen can realize human-computer interaction, making the control more convenient and safer
Frequency conversion control, the speed of the conveyor belt and cutter head can be adjusted, and the speed can be adjusted according to product requirements.
Equipped with belt conveys materials, suitable for cutting leafy vegetables and long fruit materials. Quickly change the cutter head to meet the cutting requirements of various fruits and vegetables.
The cutter head, belt, etc. can be quickly disassembled, which is convenient for cleaning and maintenance.
The fruit slicer body machine is made of SUS304 stainless steel, sandblasted and matted, which is durable.
Simple replacement of the blade can realize the conversion of slicing and dicing fruits and vegetables.
The cutting machine can cut fruits and vegetables into flake-like, diced, striped, or diamond-shaped, uniform in thickness and size, no damage for fibrous tissue of fruits and vegetables.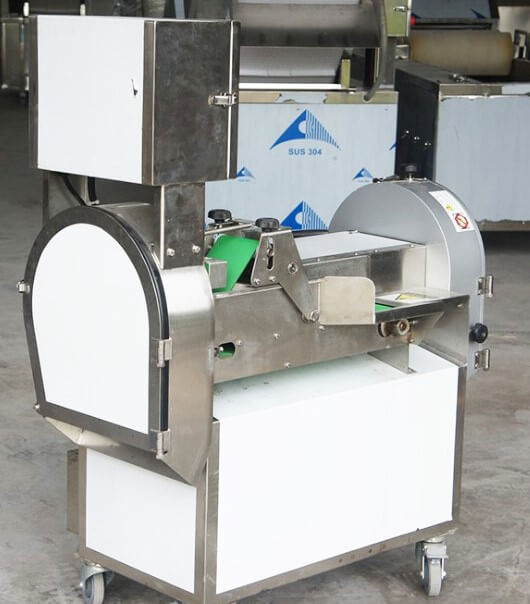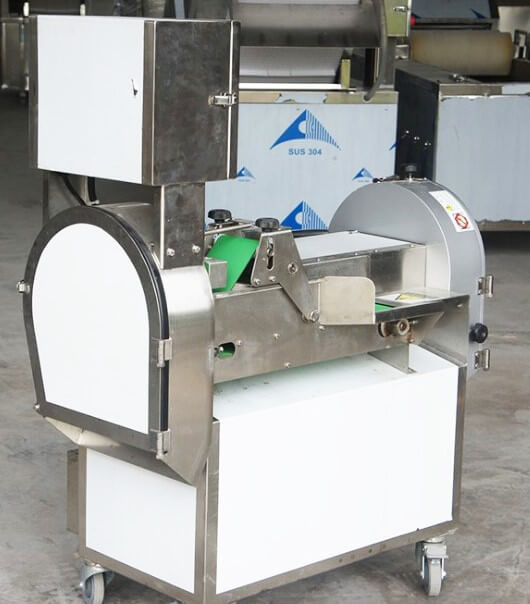 Fruit Slicer Technical Parameter 
| Model | TD-2A | TD-3A |
| --- | --- | --- |
| Capacity | 500-1000kg/h | 3000-4000kg/h |
| Cutting Length | 2-60mm | 2-60mm |
| Cutting Thickness | 2/3/4/5mm | 2/3/4/5mm |
| Power | 2.5HP | 4HP |
| Size | 1160X530X1000mm | 1850×722×1220mm |
| Weight | 135kg | 260kg |
| Material feeding height | 800mm | 800mm |
| Material Discharge Height | 400mm | 400mm |
Video Performance